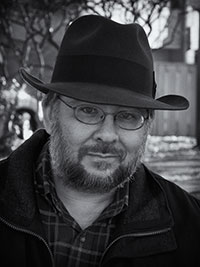 About the Photographer
Mark C. Christianson has enjoyed photography ever since he grew up in southwestern Minnesota. While in middle school his grandmother lent him an SLR she no longer used, and he's been looking at the world through camera lenses ever since, especially when traveling.
A graduate of St. Olaf College in Northfield, Minnesota, Mark currently resides in Minneapolis.
The Photography
Mark's aim in photography is to explore the world around us, and to use it as a way to see past the ignorable ordinary into the beautiful and intriguing. He is often interested in finding a different angle, a notable detail, texture, or shape; to focus in on some part of an object or scene. In addition, he is often fascinated with light and color, both bold and lively color and subdued and subtle shades.
Prints
Prints of many of the photographs are available from the photographer. Information can be found at the prints link above. If you are interested in ordering a print or have other inquiries, please contact Mark Christianson through the contact link.
Permissions
Rights for publication of images may also be available. Please send details through the contact menu to discuss availabilty and terms.
Newsletter
A newsletter offering new photos and other updates is available: Subscribe here.
All photography and website design is copyright Mark C. Christianson.
Shows
Minnesota State Fair 2016 Fine Arts Exhibition
exhibit participant
August 25 – September 5, 2016
Remick Gallery
September – November 2013
Cottonwood County Historical Society, Windom, MN
Minnesota State Fair 2013 Fine Arts Exhibition
exhibit participant
August 22 – September 2, 2013
Minnesota State Fairgrounds, Falcon Heights, MN
Minnesota State Fair 2012 Fine Arts Exhibition
exhibit participant
August 23 – September 3, 2012
Minnesota State Fairgrounds, Falcon Heights, MN
Gloria Dei Lutheran Church
October – December 2011
St. Paul, MN
Culture and Agriculture 2011
exhibit participant
July 11 – September 2, 2011
New Visions Gallery, Marshfield, WI