Bad Wimpfen
Nestled along the Neckar River in Southern Germany, Bad Wimpfen is a beautiful and picturesque town notable for its historic character and surviving medieval buildings. On the hill above the river, amongst the half-timber houses and winding streets, are the remains of an imperial palace. Below, next to the river, rests a monastic cloister and its church. Overlooking it all, the imperial palace's nearly eight hundred year old Blue Tower still keeps watch.
In these eighty-four images, photographer Mark C. Christianson explores the town and cloister of Bad Wimpfen. His photos range from wide vistas and townscapes, through investigation of intimate details. He pays special attention to the details of the cloister—the town's architectural gem—and the contemplative play of light and darkness within the sheltered openness of the cloister's medieval passages.

Come along on a journey into a small, historic German town found in our own contemporary world: Bad Wimpfen.
Available in large hardcover and paperback editions.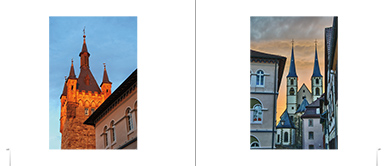 Borrowed Light
We look at the world with borrowed light, and the photographer borrows light to make an image. Photographer Mark C. Christianson uses this borrowed light to explore the world around us, and uses it as a way to see past the ignorable ordinary into the beautiful and interesting.
In this collection of photographs from 2008–2010, Mark explores the world through the play of light and color: bold colors that enliven a photograph, subtle changes of shade, or even the absence of color. Light and color may in turn reveal the form of an object, delight in its shape, or expose its textures.
These varied photographs are a feast to the eyes and a window into the beauty of our world.
Available in deluxe hardcover, paperback, and compact editions.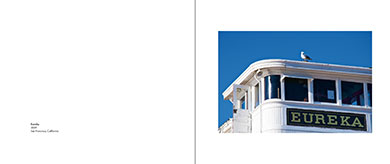 | | | |
| --- | --- | --- |
| Deluxe Hardcover Edition | | |
| Paperback Edition | | |
Prices are subject to change without notice.